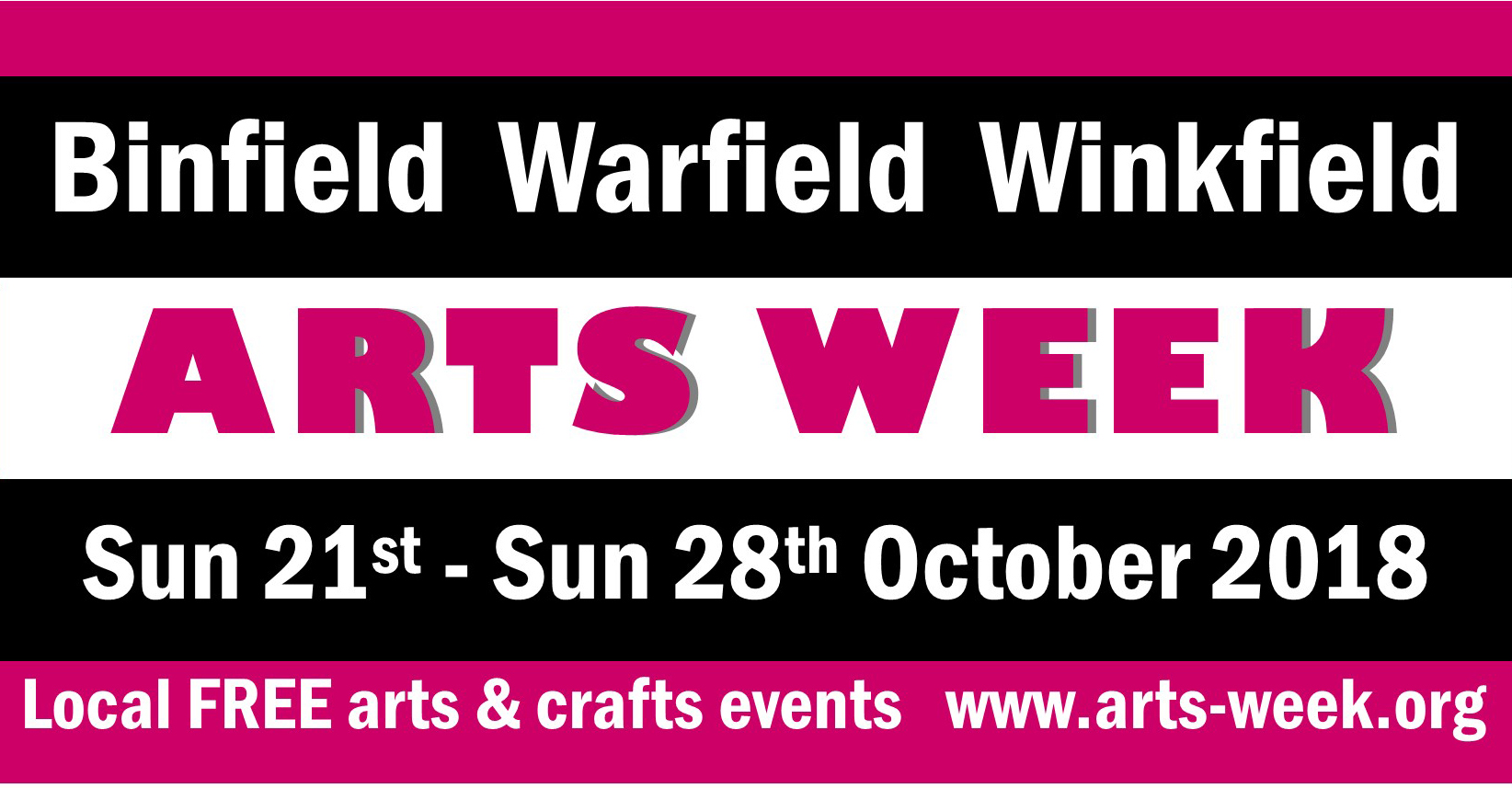 Information Page for New Arts Week Event Suppliers
Read the information then fill in the form at the bottom of the page ASAP.

Jonathan Greenyer, Arts Week Event Coordinator, events@arts-week.org 01344 882702

First, please have a good look at the information throughout this website so that you can see the types of events we find work during Arts Week before filling in the form at the bottom of the page.


We are interested in events/activities that will encourage people, after the Arts Week, to consider joining a local club or group, attending local performances or maybe to start some new hobby or creative activity.




This could be your opportunity tomeet a new local audience. You could make it a sampler event for your group activities; an introduction to your business or simply a worthwhile fun creative event with all your expenses met.

Remember all events are free ticketed for local residents. Event suppliers will receive reasonable expenses as agreed in advance with the Arts Week organisers.

For adult workshops: We can pass on the high cost of consumables provided to attendees at adult workshops with a fixed "Materials Cost" for each person attending as we do for the Silver Craft Workshops where everyone pays £10 for the silver they take home after the workshop


Event suppliers will be asked to provide relevant references and details of appropriate DBS Checks for children's events.

Events are run indoors in six venues (listed on this website) across the three Parishes. All venues are secure, warm, with toilets and adequate parking.


We provide marketing, advertising, ticketing, logistics, overall public liability insurance, lights and electricity, tables, chairs, admin, water and refreshments

Events are run in time slots of one to two hours duration. a) During the mornings from 10.00 to Lunchtime. b) After lunch to tea time. c)In the eveningfrom 7.15-9.00.

The number attending per workshop is determined by the event supplier and budgets and could range from 6-30.


For public performances or events, we have venues with an audience capacity of between 20 and 100+ seats.
Event Types That Succeed in the Arts Week

Children's Creative Workshops for age groups between 4 to 11.

Parents are in attendance and may join in. We are interested in Art, Craft, Music, Dance, Making Stuff, Theatre etc. Hands-on and stimulating enthusing the children to follow up the ideas at home, school or join a club.

Adults' Creative Workshops.

Craft, art, music, performance workshops ranging from calligraphy to ukulele, silver-craft to wreath-making. Always looking for new ideas You supply the materials and the expertise we have the venues and organisation. If the workshop offers attendees high value materials to take home we can add a charge for attending

Live Performances and Events.

This could be an opportunity for local talent or group to put on a performance and meet and entertain a new local audience or even to trial a new programme. Choral, classical music, guitar recital, folk evening, new theatre, organ recitals, opera, talks, discussions and demonstrations have all worked before. We can seat an audience from 20-120. Events could be targeted at children, families or adults

Teenagers. Always open to new ideas to encourage teenagers to take part in creative activities